NOW HIRING - $500 Bonus Charlton County School District is accepting applications for bus drivers and/or substitute bus drivers. Benefits include a Retirement Plan and Health Insurance, along with system paid Dental and Life Insurance. Competitive salary is based on being able to drive an AM and PM route requiring a commitment of approximately 3 hours per day. A $500 bonus will be paid for newly hired drivers after successful completion of required training and 90 days on the job. Training is provided at no cost. Driver candidates will be subject to a physical examination, criminal background checks, and drug and alcohol screenings upon employment. Applications may be picked up at the Board of Education Office at 37 Touchdown Lane, Folkston, GA. There is no deadline for submitting applications. CHARLTON COUNTY SCHOOLS DOES NOT DISCRIMINATE ON THE BASIS OF SEX, RACE, RELIGION, CREED, AGE, NATIONAL ORIGIN, MARITAL STATUS, OR HANDICAPPING CONDITIONS.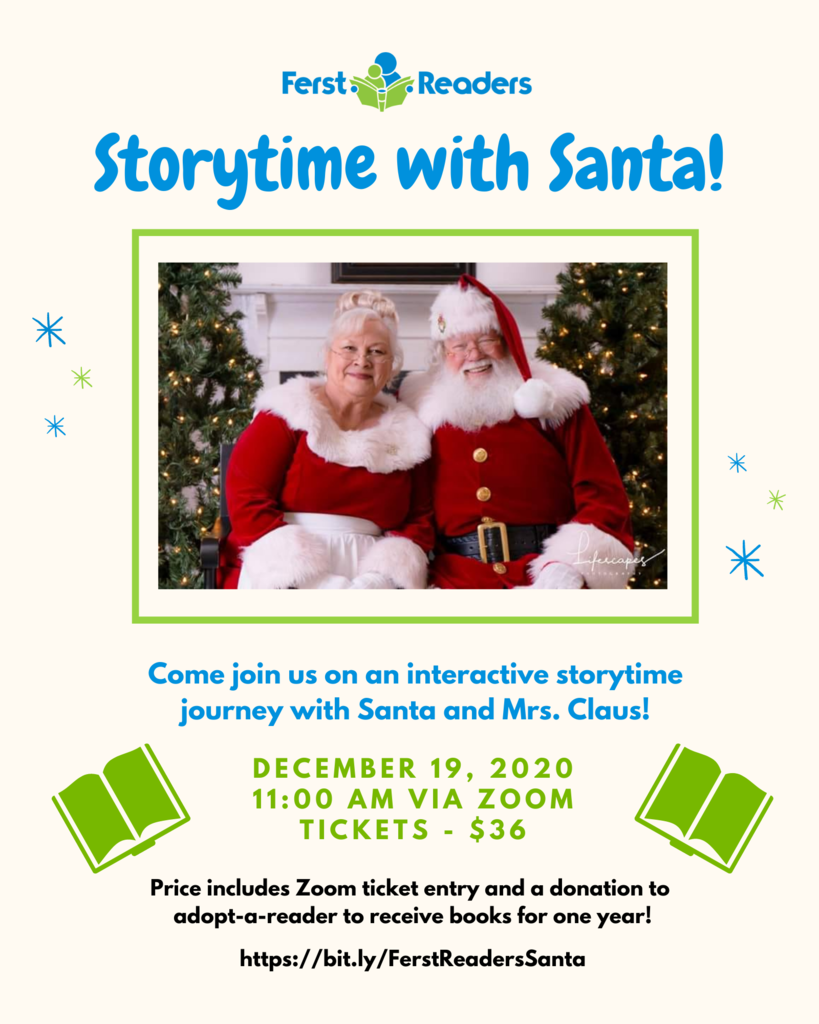 Want to receive notifications from our schools? Get the Charlton County Schools App today!!!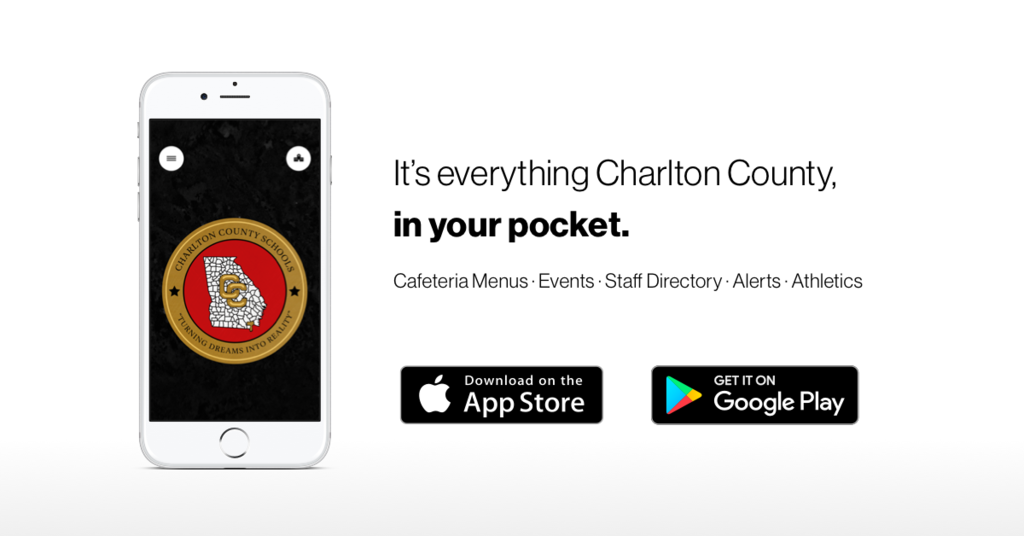 The Charlton County School System seeks Substitute Teachers and Substitute Nurses. Apply today at: ESS.com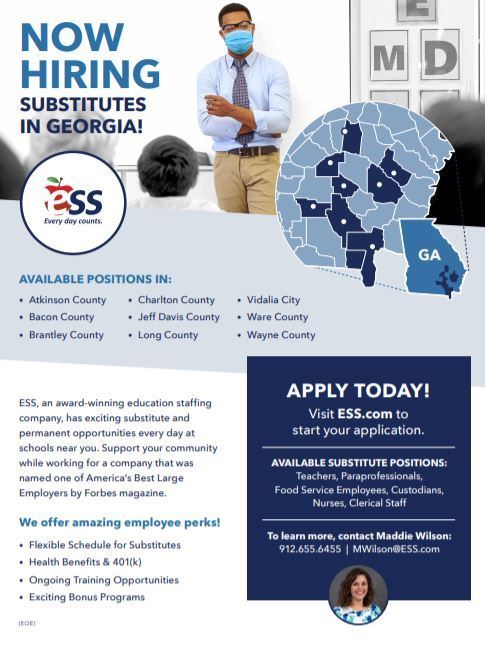 The family of Dr. Barbara Hannaford invites you to a memorial service to remember and celebrate her life to be held in the CCHS gymnasium on Saturday, July 25th at 1:00 p.m. Social distancing will be observed and masks are encouraged/requested for the safety of all those in attendance. In lieu of flowers, donations of school supplies/backpacks will be accepted at the service. All supplies will be distributed to Charlton County schools.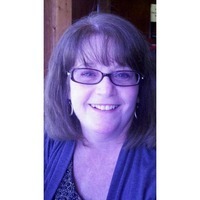 It's Graduation Day for the CCHS Class of 2020. Congratulations!!! Our ceremony is tonight and only those with tickets may enter. You are welcome to join us tonight on Charlton SportsNet at:
https://www.youtube.com/watch?v=CvFvS_ILrA0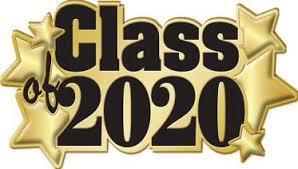 The Georgia Department of Education and Georgia Public Broadcasting are launching "Getting Ready" guides to help parents of the youngest learners prepare for the upcoming school year. These guides for getting ready for kindergarten and first, second, and third grade were created by GPB Education and specialists in the Georgia Department of Education's Office of Teaching & Learning, and are designed to provide a simple way to keep the learning going over the summer and explore skills that will prepare a student for the school year ahead. Find the guides here:
https://www.gpb.org/education/learn


We are so proud of our Seniors. We have been out delivering these signs today and we hope to have all of them delivered in the next few days. CCHS Class of 2020!!!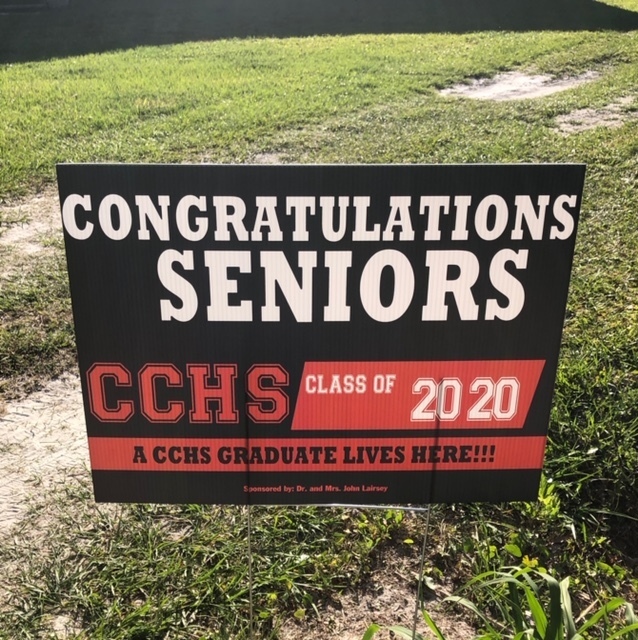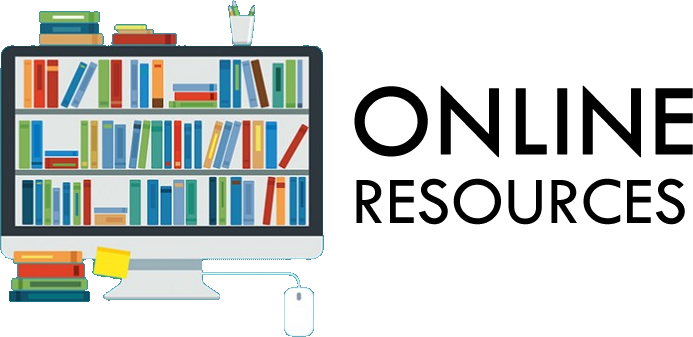 Congratulations to Mr. Hersey & the Charlton County Symphonic Band. They, once again, received straight superiors at Large Group Performance Evaluation yesterday!!!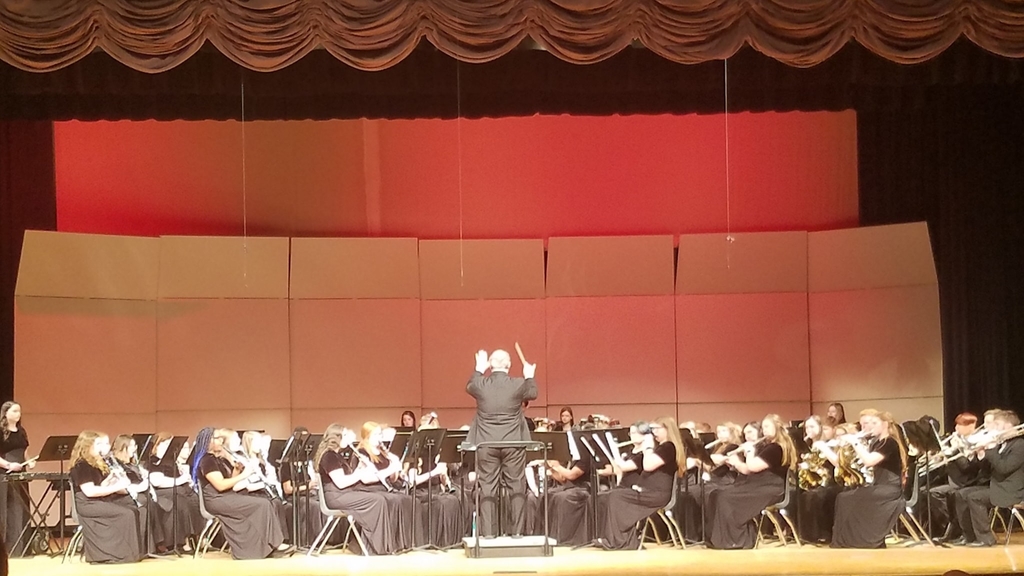 The Surplus Sale for the Charlton County School System, originally scheduled for March 14, 2020, has been postponed. We will reschedule soon.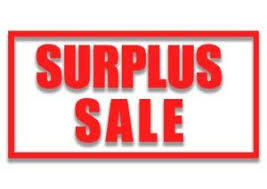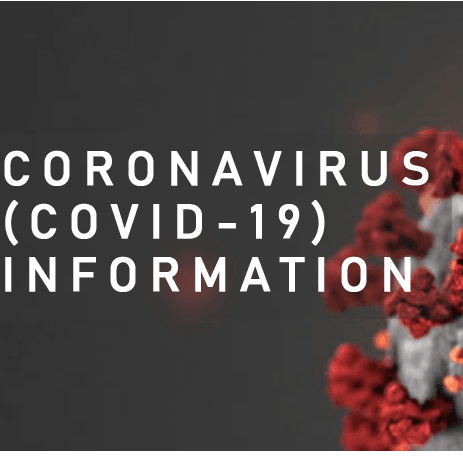 The GA Dept. of Public Health is closely monitoring an outbreak of respiratory illness caused by a new coronavirus first identified in Wuhan, China in Dec. 2019, and regularly coordinating with the Centers for Disease Control and Prevention. see
https://dph.georgia.gov/

A ribbon cutting was held recently for the Livestock Show Facility at CCHS. Pictured are FFA Officers Delaney Murrell, Annabelle Howard, Emma Harris and Joile Pickren. Others participating in the ceremony included Dr. Josh Howard, board member Ms. Lucille Hannans, Mr. Danny McCoy, Dr. Audrey Pickren, Dr. John Lairsey and Ms. Madison Sands.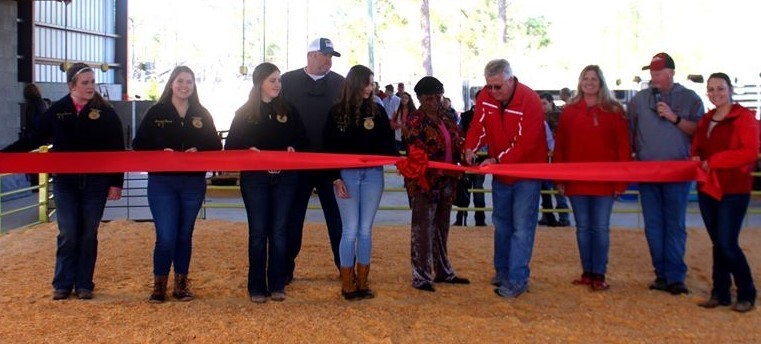 It's progress report day. Please ask your child to show you their report.