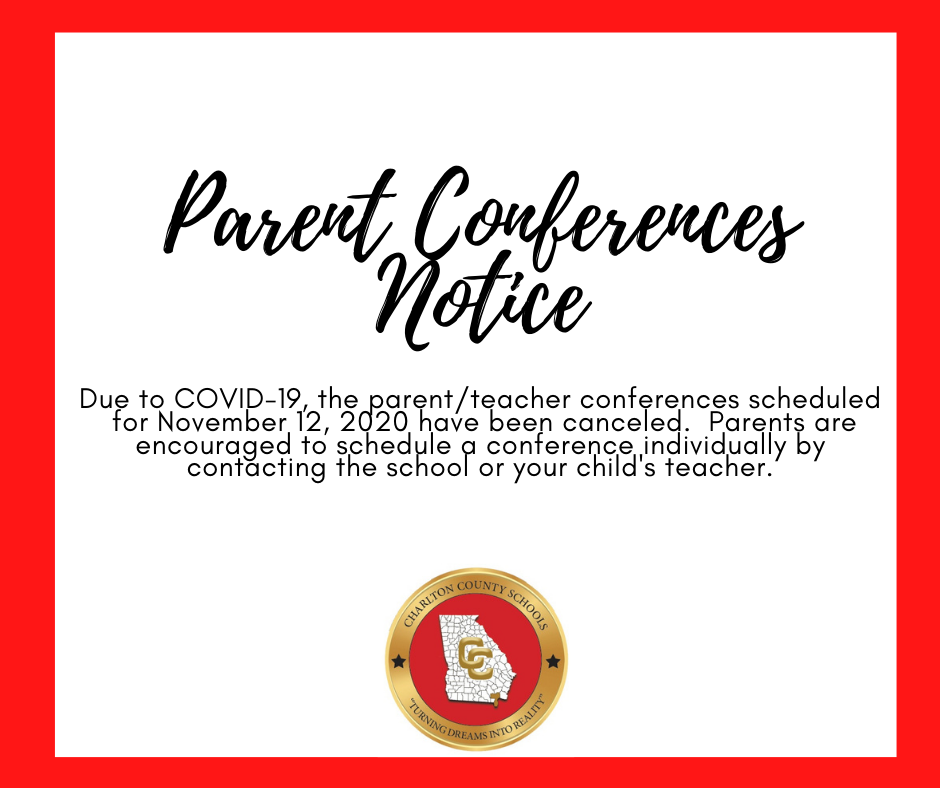 Parent Conferences Scheduled for November 12, 2020 have been canceled.
John Lairsey
Thursday, November 05, 2020
The parent conferences scheduled for next week have been canceled. If you wish to meet with a teacher, please contact the teacher or the school principal. Google Meets and other conferencing tools may be utilized for this purpose.