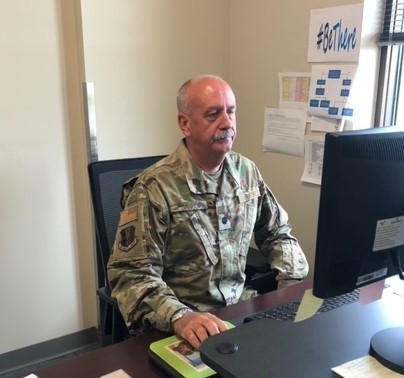 BOARD CHAIRMAN SERVES AS COMMANDER FOR MEDICAL GROUP OF THE FLORIDA AIR NATIONAL GUARD IN THE FIGHT AGAINST COVID-19.
John Lairsey
Thursday, April 23, 2020
Charlton County School District Board Chairman, Dr. Matthew P. Sands, has been tapped as the Commander of the 125th Medical Group of the Florida Air National Guard in the absence of the current Commander who has been assigned to lead a 450 bed field hospital. Lt. Col. Sands is the medical planner for the Air Expeditionary Group that is responsible for an Orlando community based testing site. Among his many duties is leading a team that has medically cleared and trained approximately 200 members of the guard for deployment to an Orlando testing site. The Charlton County School System and our community thanks Lt. Col. Sands for his leadership and his service.