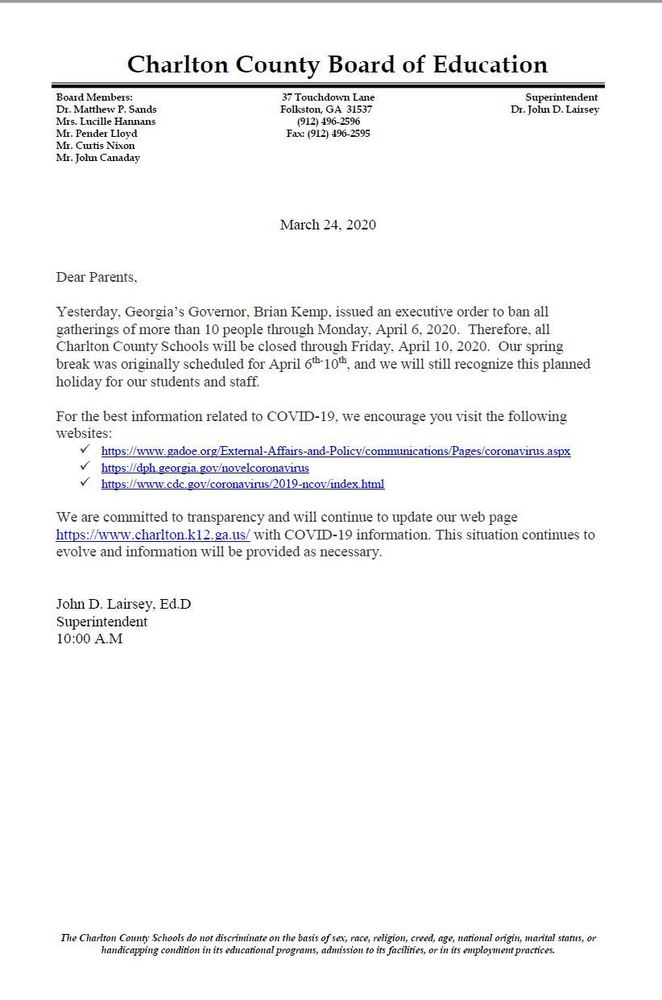 Charlton Schools to close through April 10 2020.
John Lairsey
Tuesday, March 24, 2020
March 24, 2020
Dear Parents,
Yesterday, Georgia's Governor, Brian Kemp, issued an executive order to ban all gatherings of more than 10 people through Monday, April 6, 2020. Therefore, all Charlton County Schools will be closed through Friday, April 10, 2020. Our spring break was originally scheduled for April 6th-10th, and we will still recognize this planned holiday for our students and staff. For the best information related to COVID-19, we encourage you visit the following websites:
We are committed to transparency and will continue to update our web page https://www.charlton.k12.ga.us/ with COVID-19 information. This situation continues to evolve and information will be provided as necessary.
John D. Lairsey, Ed.D
Superintendent
10:00 A.M