PRE-K REGISTRATION INFORMATION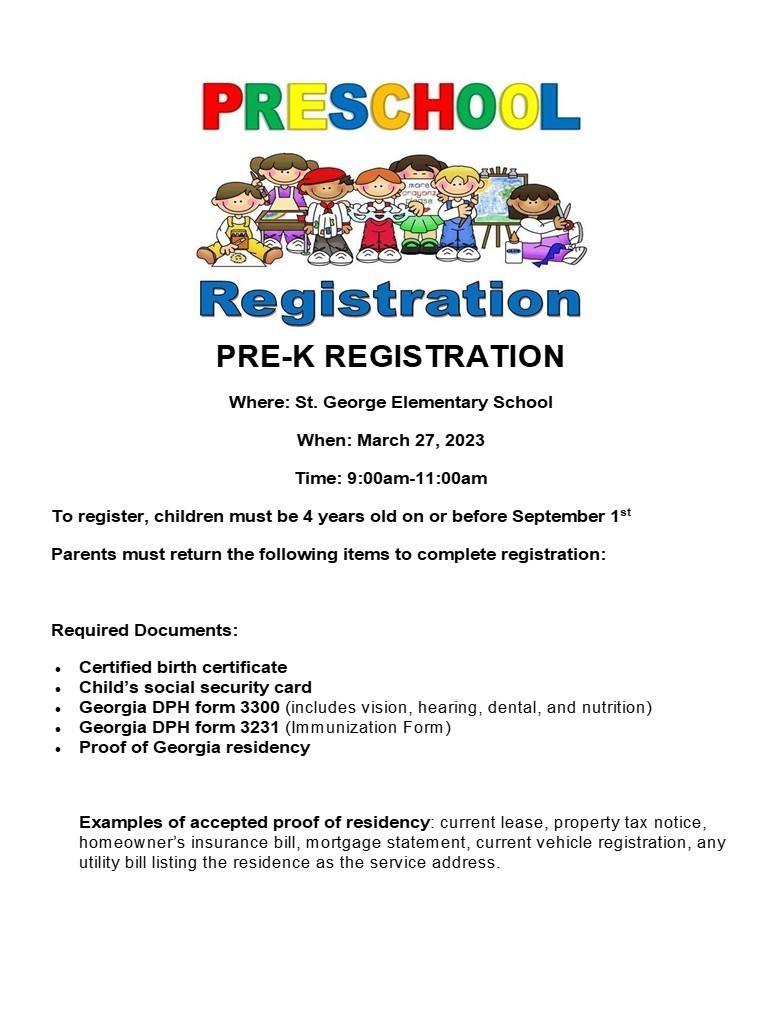 Join us August 29th for Muffin Monday!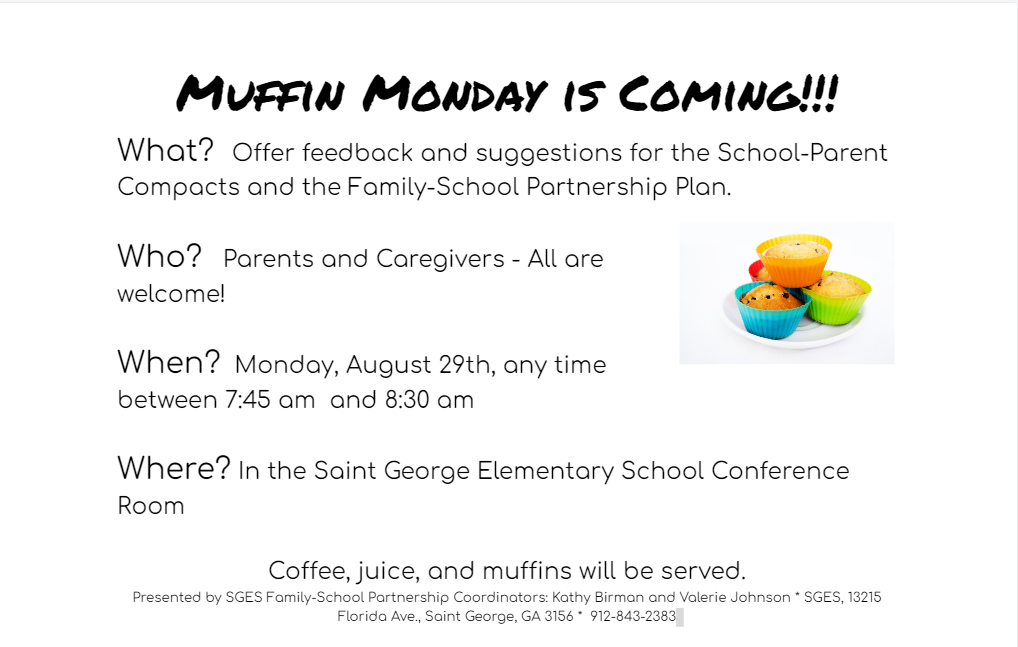 Due to early dismissal tomorrow the music program has been moved to 9:00am. Please join us if you are able.
2021 FAMILY SCHOOL PARTNERSHIP PLANS NOW AVAILABLE Kathy Birman & Valerie Johnson SGES 2021-2022 The Family School Partnership Plan and grade level School-Parent Compacts are now available online. Please click on the following on our website: Menu, Documents, SGES Family School Partnership, and then Family and Parent Engagement in order to view the documents. Thank you so much for your support! --


SGES is seeking parent input! Please visit
https://tinyurl.com/wn753xu4
, follow the steps, & your kids will be entered in a prize drawing. Thanks!
SGES Picture Day: Picture day will be Thursday August 19th.
Pre-K registration is Tuesday, April 27th from 9:00am-11:00am. Please bring a copy of your child's birth certificate, social security card, Ga immunization form 3231, and proof of Charlton County residency.
The first week of March (March 1-5) is Dr. Seuss/Read Across America Week. Please reference the attached flyer for the dress up days for this year. Thanks in advance for your participation with this activity.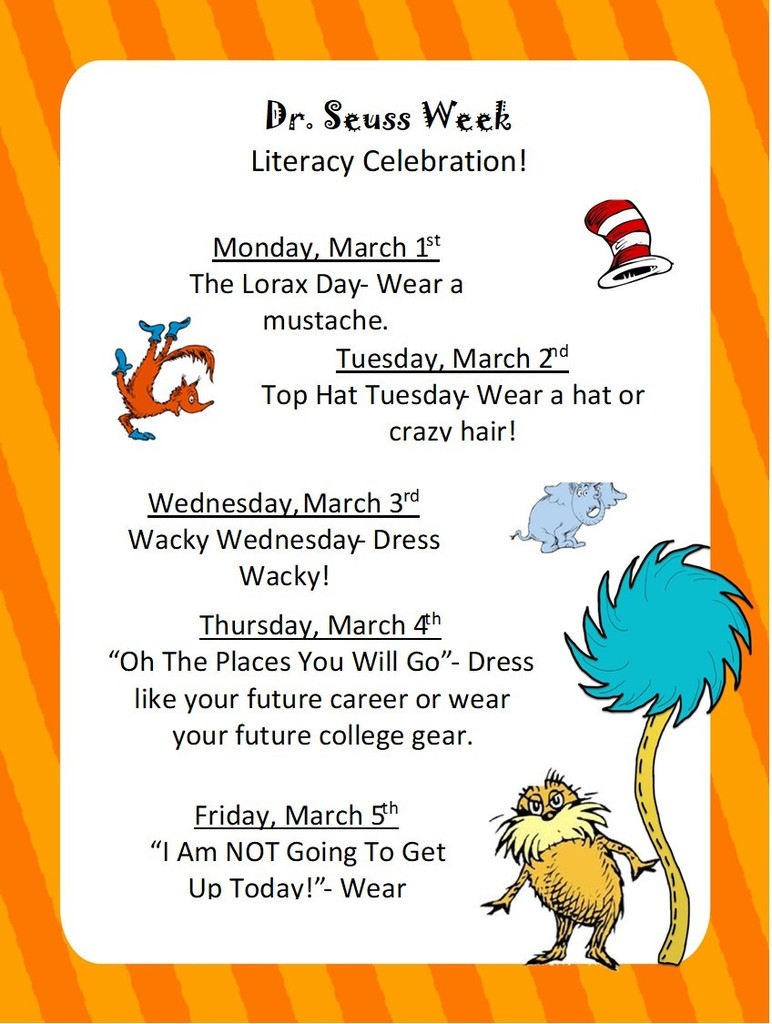 Please visit our virtual Family Input Meeting, Friday, September 18, 2020 through Wednesday, September 23, 2020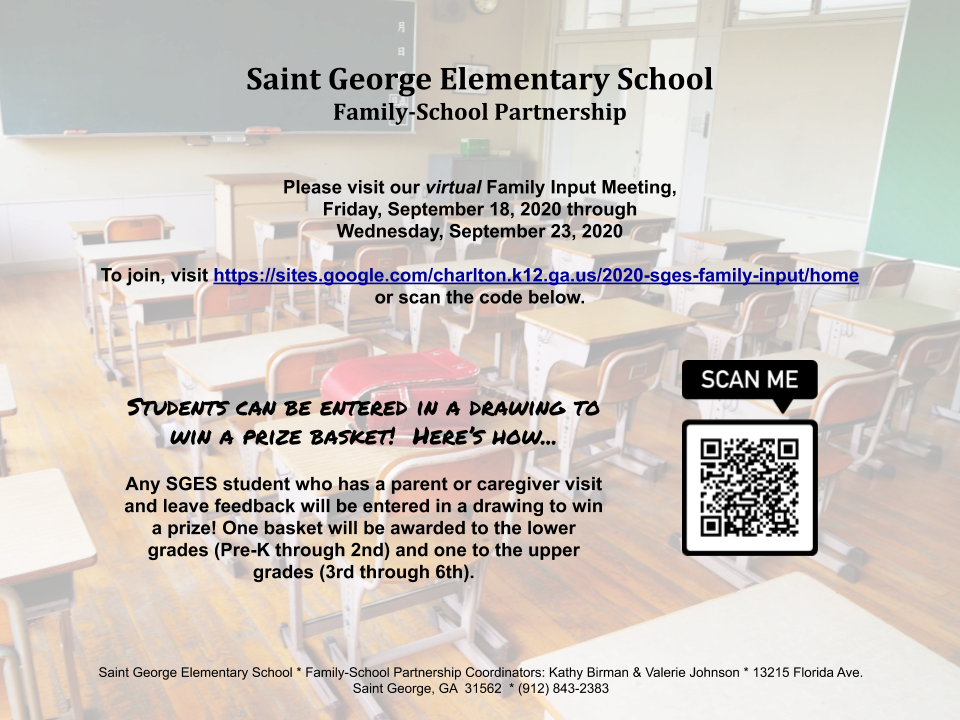 SGES Daily Parent Checklist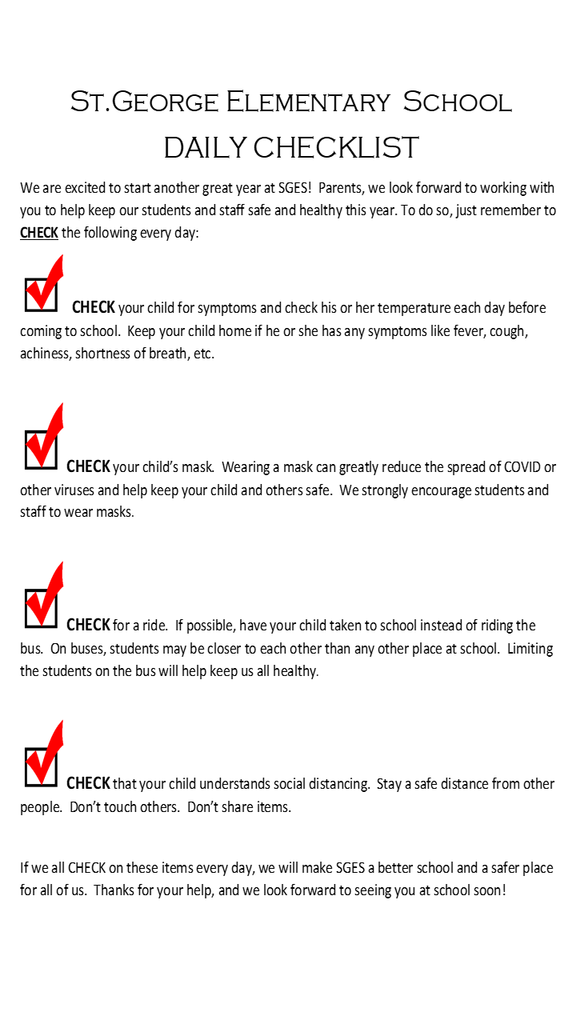 SGES Parent Pickup New Route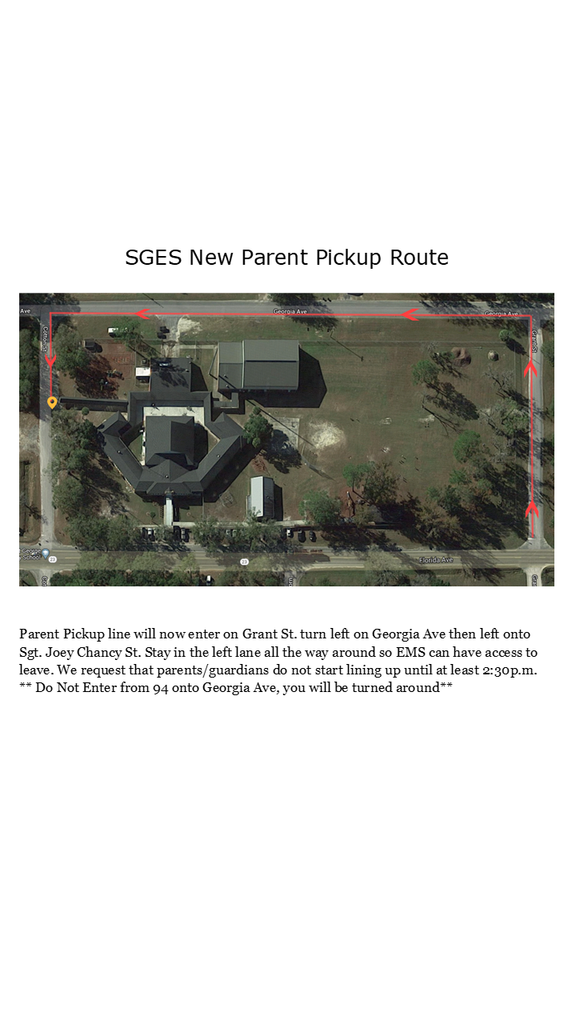 Please join us for the SGES 2020 Winter Writing Walk on January 30, at 3:00 pm.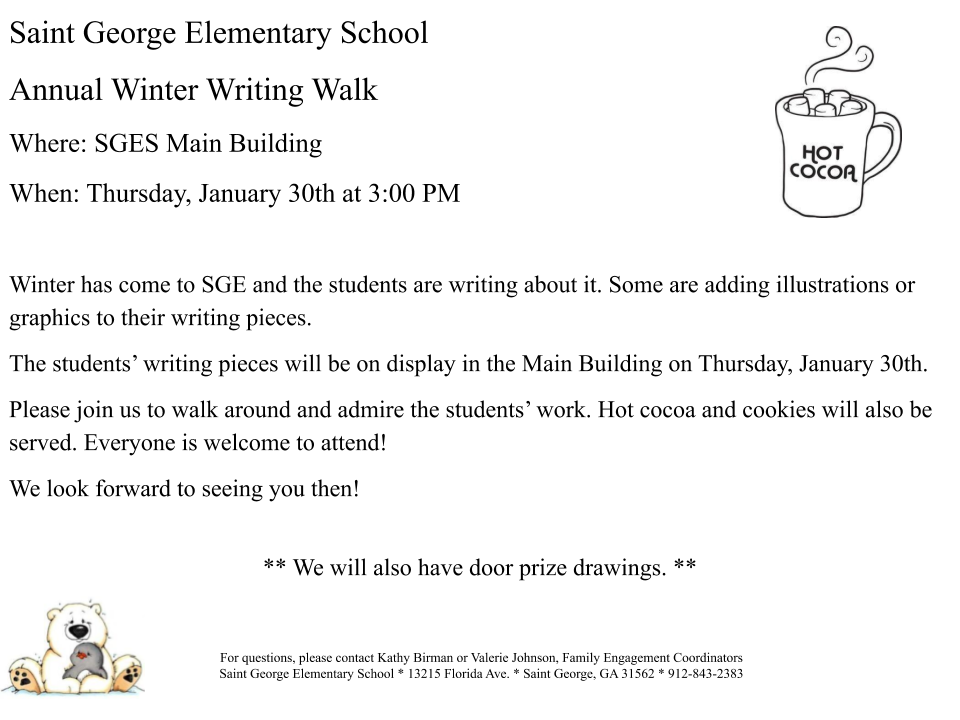 SGES Annual Christmas Pageant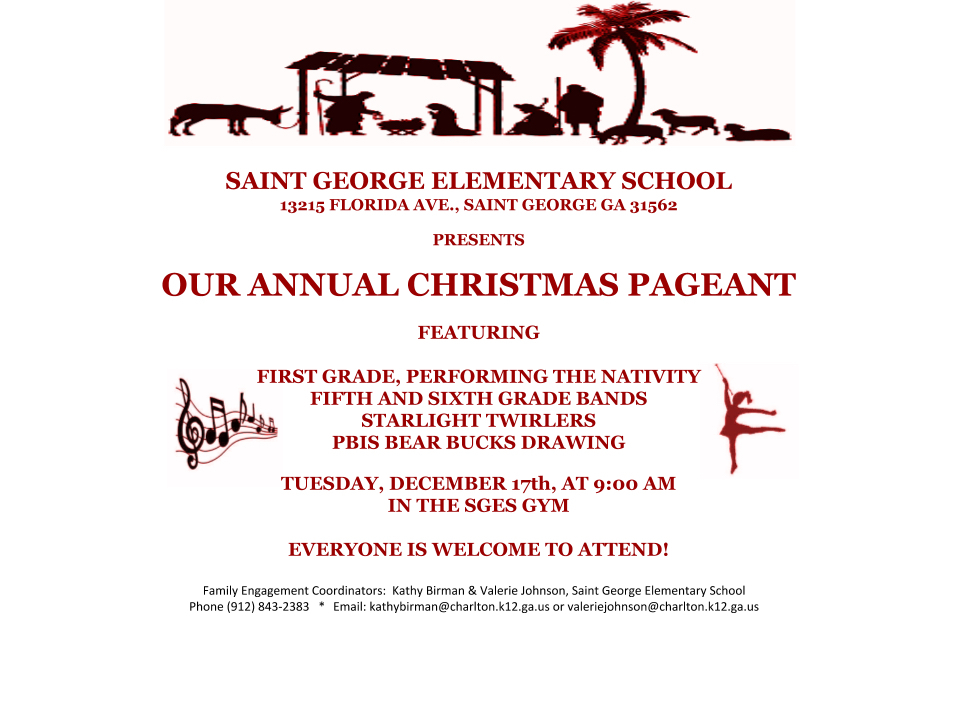 Okefenokee In-House Field Trip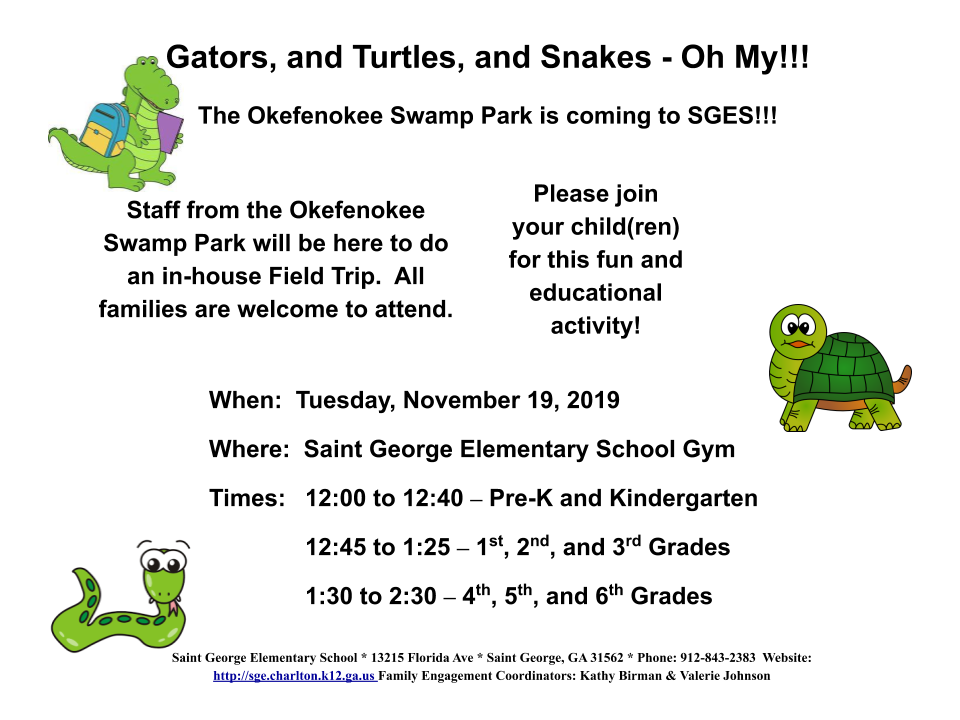 St. George Elementary Fall Festival 2019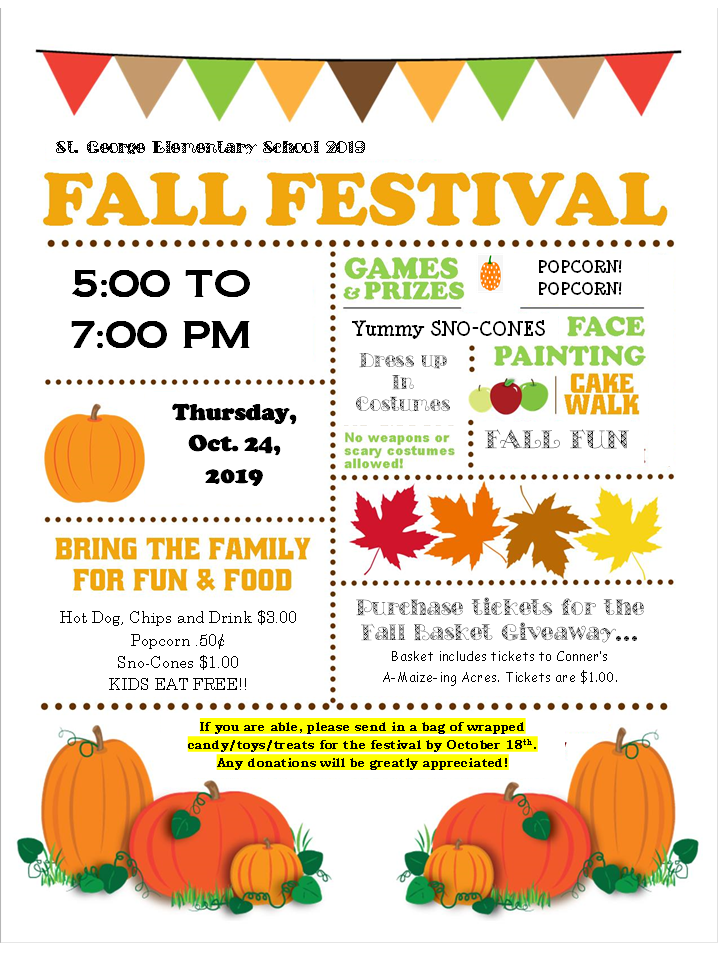 Title I Annual Meeting October 8th, at 5:00 p.m.